Introducing an Energy Drink
Worth Drinking
100% Plant-Based. Zero Sugar.
Gluten-Free. Non-GMO.
An All-Natural, Holistic Approach to Energy
You expect more from the food you put in your body, and an energy drink is no exception. Crafted with nutritionists using a holistic approach, Vie contains no chemicals, no sugar, and no gimmicks — just natural ingredients to support your body's healthy functioning and ensure your systems stay in balance.
Vitamins: Essential Micronutrients
Vitamins A, B complex, C, D, E, K, with extra B12 and C, to strengthen immunity.
Electrolytes for Hydration
Magnesium, potassium and sodium, to help promote re-hydration.
Amino Acids Improve Performance
Branched-Chain Amino Acids (BCAAs) to help improve performance, mood, and focus.
Heart-Healthy Omega3s (Flaxseed)
Flaxseed provides a plant-based source for heart-healthy Omega3 fatty acids.
Guarana, Green-Tea for Smooth Energy
115mg of smooth, long-lasting caffeine from guarana and green tea.
Made for People on the Move
Travel-friendly single-serving stick packs and three flavors: grape, lemon-lime, and orange.
The leaves of the Stevia plant are packed with nutrients and phytochemicals.

100% Plant-Based Ingredients
Vie is made with 100% plant-based, sugar-free, non-GMO, all-natural ingredients.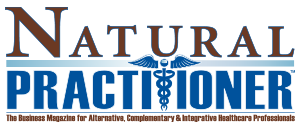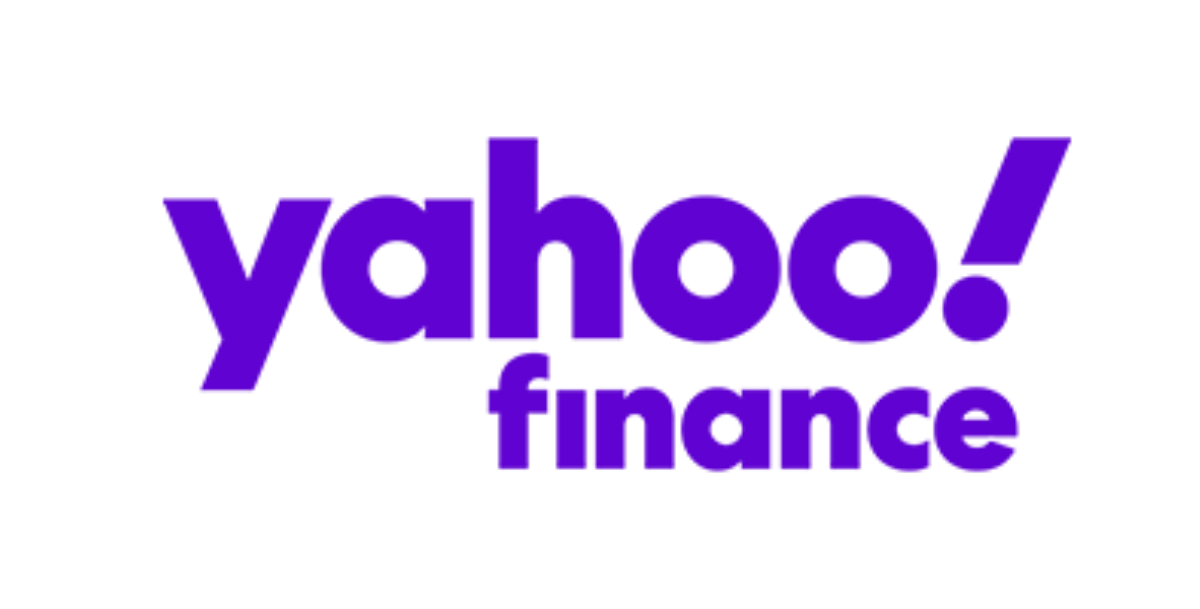 Five Ways to Boost Your Health with Vie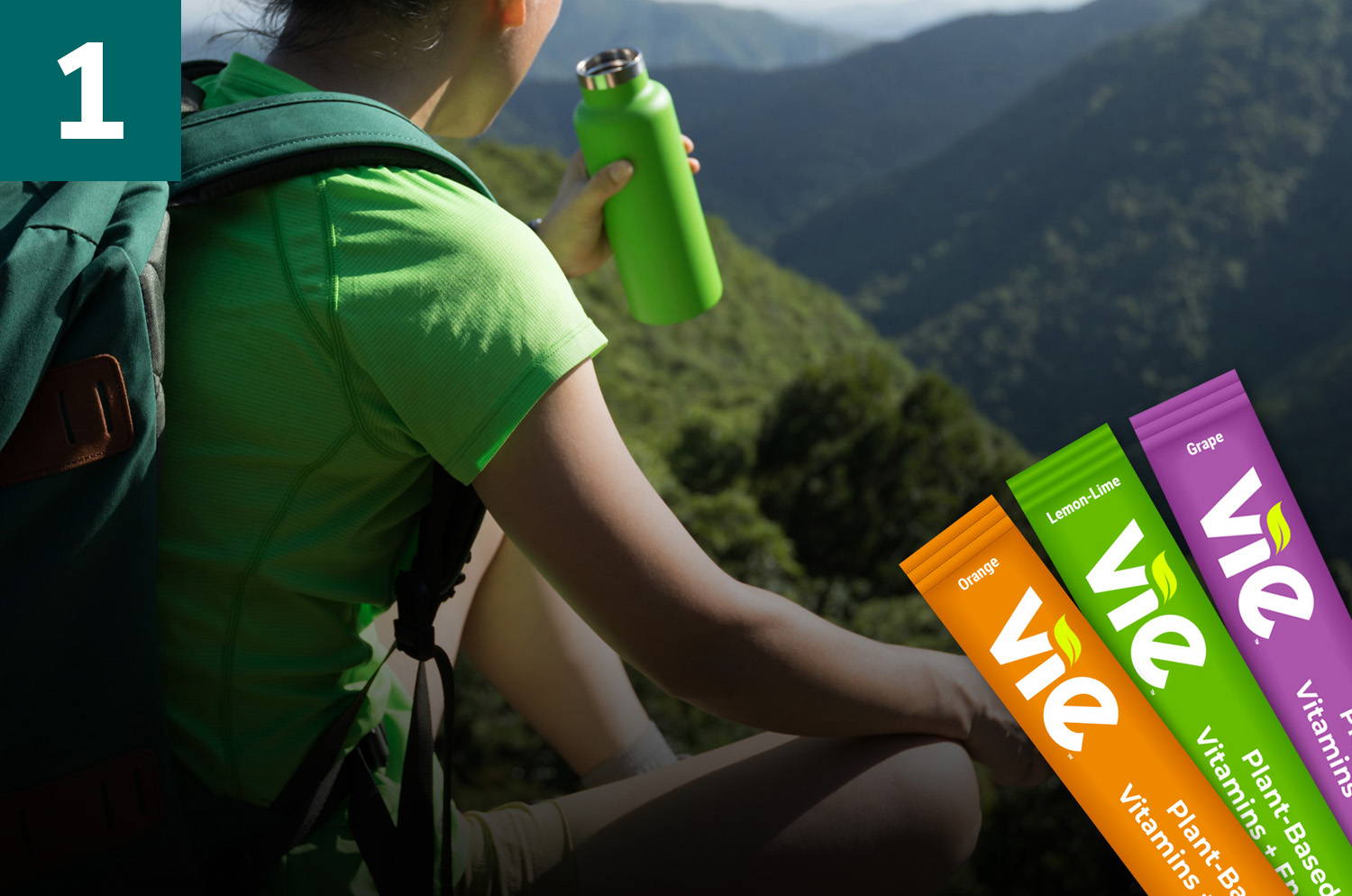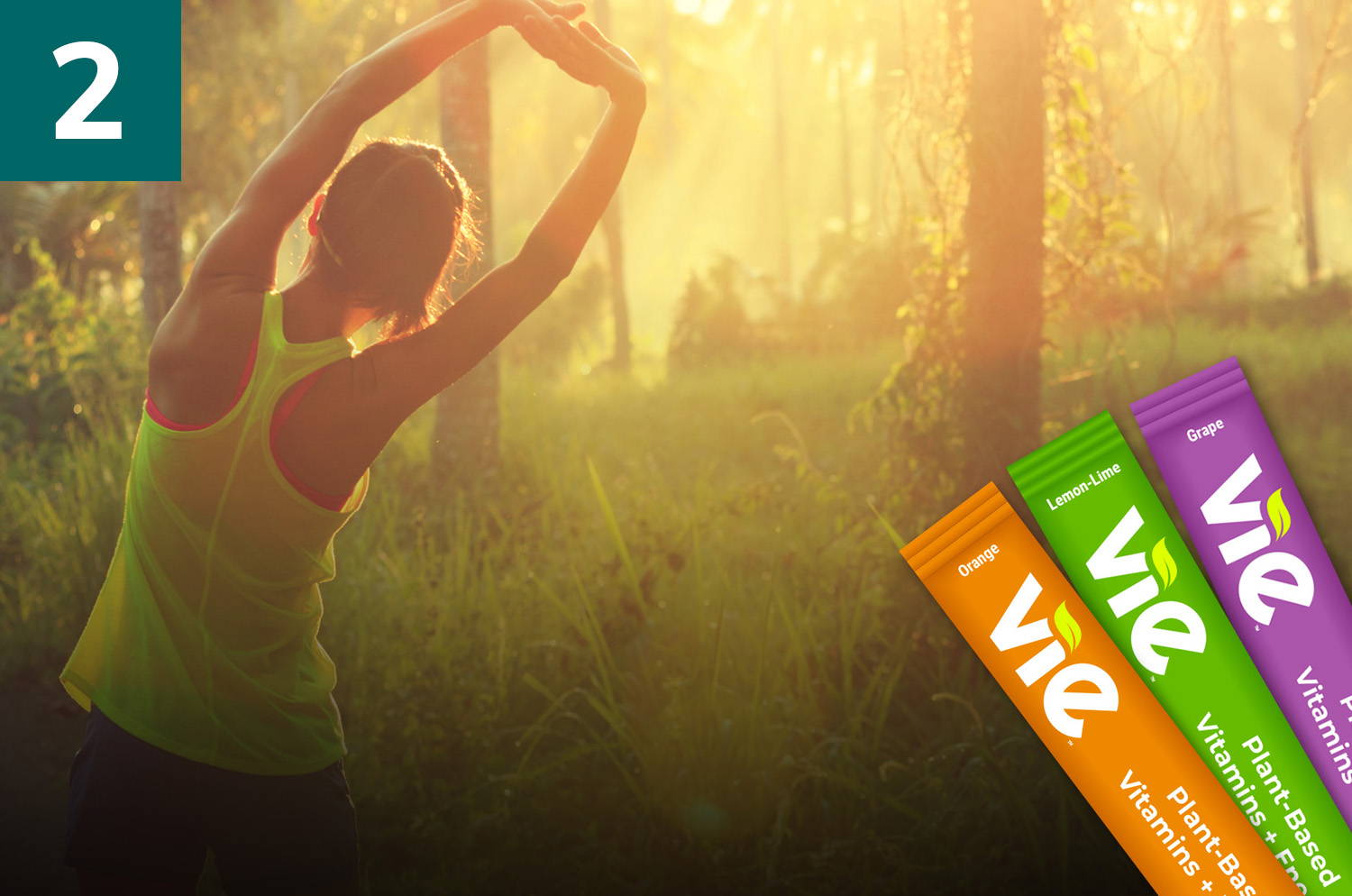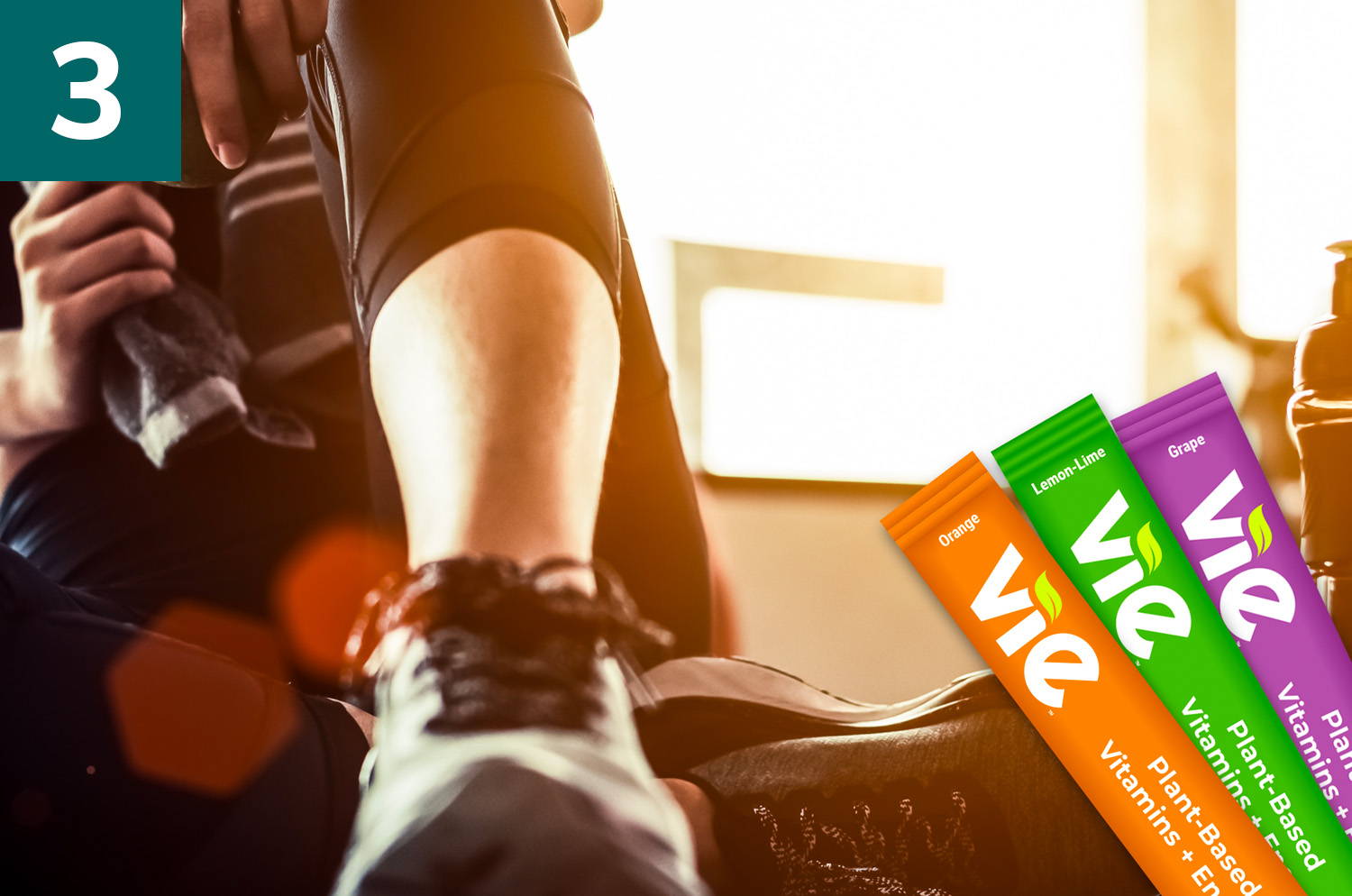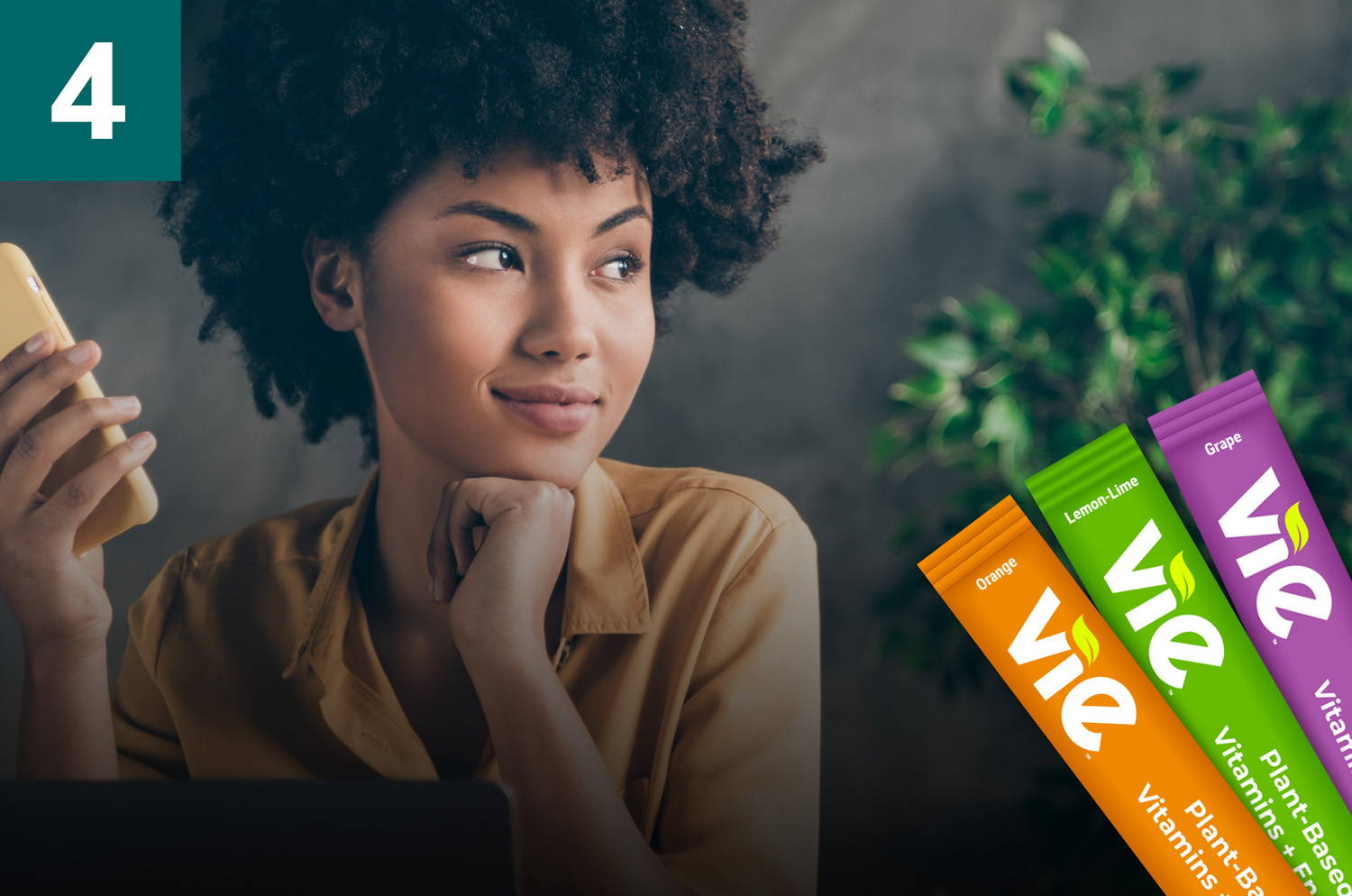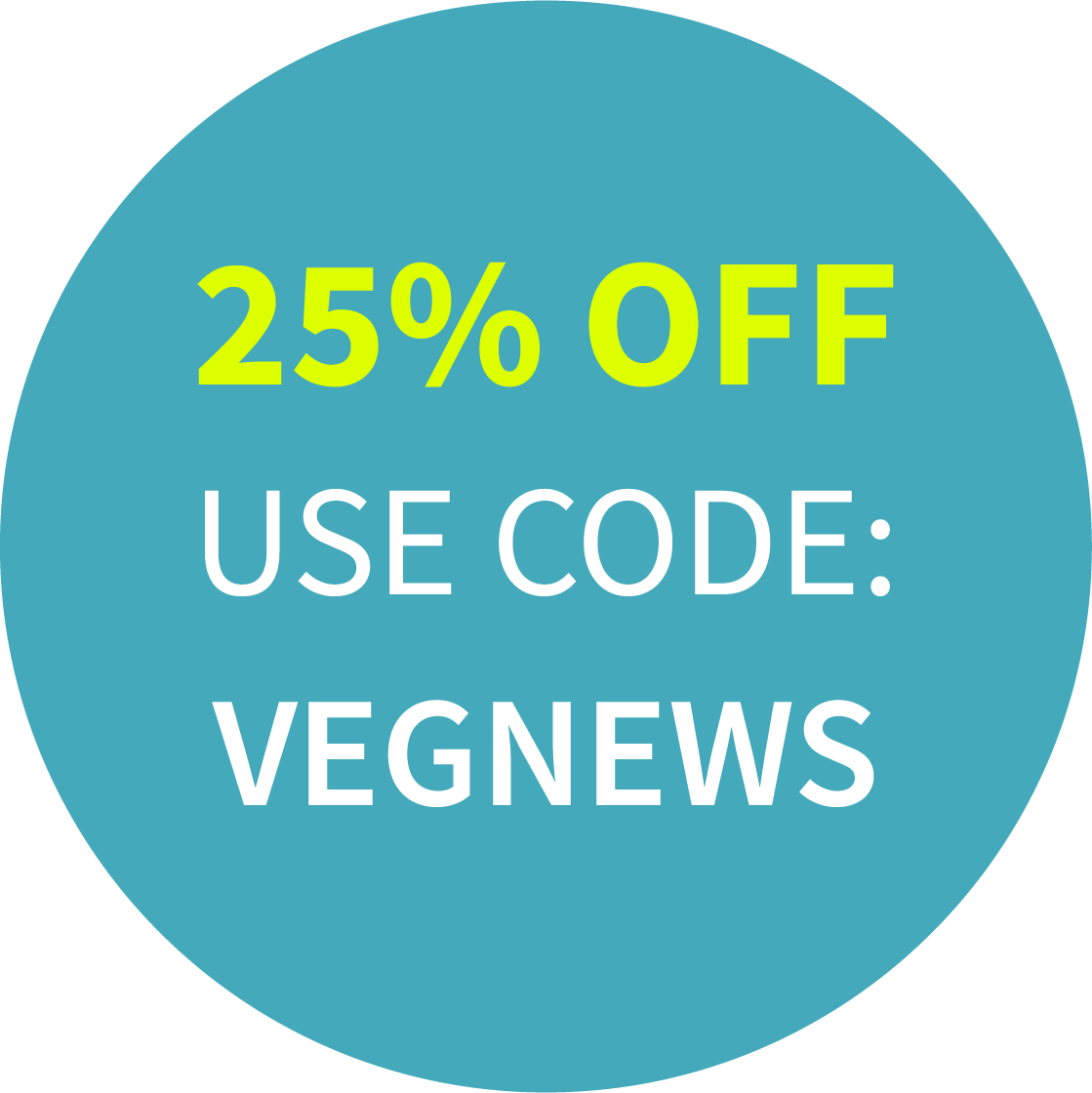 Don't Forget to Take 25% Off Your Entire Order
Now for a limited time, get 25% off your entire order of Vie. Just use code VEGNEWS at checkout. Don't wait, this offer ends June 30, 2021.

"Vie gives me a boost that lasts all day long, with no crash."

Cindy W.

"Vie is my new favorite morning drink. Cheaper than Starbucks, and a lot healthier!"
Michael N.

"Vie makes it easy for me to get the healthy energy and vitamins I need each day."
Kristy P.